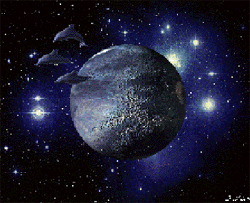 Hello and welcome to my dolphin website.
I hope this site will answer all your questions and maybe answer some questions that you didn't know you wanted to ask.
Enter my site for some great pics and Heaps of information on nearly every species of dolphin.

- Call to ban Dolphin Feeding In Oz
- A few pics in the Gallery
- A start on the species listing...